Lo que se venía voceando hace mucho tiempo atrás, ya está confirmado. The Undertaker ha sido contratado para un evento, el cual será uno de los primeros eventos fuera de WWE en el que participa. The Deadman se estárá presentando en "Starrcast II", evento que tendrá lugar el 25 de mayo en Las Vegas. Muchos dicen .que sería un acercammiento a All Elite Wrestling ¿Qué ha dicho el fundador de Starrcast? Sigue leyendo


The Undertaker estaría confirmado para hacer una gira por Reino Unido en abril y principios de mayo, cobrando más de 25 mil dólares por hora de aparición. Mientras que el evento Starrcast II es el que ha llamado más la atención, por todo lo que se podría originar.
El evento "Starrcast II" tiene lugar en la misma localidad y las misma fecha que "Double or Nothing", evento de All Elite Wrestling que se vendió en cuestión de minutos y que promete ser todo un hecho histórico.
Conrad Thompson, fundador de Starrcast, aclaró la situación de Taker.
"Sé que la gente podría asumir que este es un evento de AEW, pero eso no es cierto. The Undertaker es sinónimo de lucha y generaciones de fanáticos han crecido con él. Queríamos traer algo único a Las Vegas, y no hay nadie más especial en este negocio que The Undertaker"
Lo cierto es que los rumores cuentan que The Undertaker podría estar en negociaciones con All Elite Wrestling y que de concretarse, estaría haciendo una aparición histórica en "Double or Nothing". ¿Verdad o mentira? Solo el tiempo lo dirá. De momento, los Young Bucks le han escrito a The Undertaker:
"Nos vemos allá"
, en referencia al evento de Las Vegas.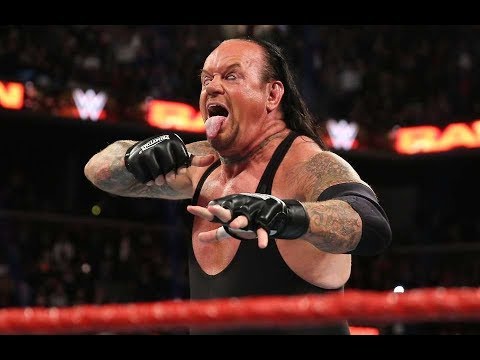 MIRA TAMBIÉN:
Royal Rumble 2018: Ronda Rousey confrontó a Charlotte Flair, Asuka y Alexa Bliss (VIDEO) https://t.co/B82vHQBz44 pic.twitter.com/KMy9aCjlqS

— Las Mil Emociones (@LasMilEmociones) 29 de enero de 2018