Ha comenzado a correr un rumor, que de confirmarse, estaríamos ante una tremenda bomba y tremendo escenario que se le presenta a WWE de cara a Wrestlemania 35, su evento bandera del año. Y es que The Undertaker, leyenda viviente de la lucha libre y máximo representante de la empresa, podría estar abandonando a Vince McMahon y compañía para seguir su propio camimo.
¿Quieres saber por qué? Sigue leyendo
Por primera vez en toda su carrera, The Undertaker cambió sus redes sociales el día lunes, horas antes de la emisión de Monday Night RAW, y la información de contacto tomó por sorpresa a todos. "El Enterrador" añadió los datos de una agencia para ponerse en contacto y poder contratarlo (la agencia que también representa a Ric Flair).
¿Qué significa esto?
No se tiene una versión confirmada de por qué ha hecho esto The Undertaker. Al principio, muchos creyeron, incluyendo Hugo Savinovich, que todo se trataba de un inconveniente y que probablemente habían "hackeado" la cuenta de The Deadman. Pero lo cierto es que al parecer el futuro WWE Hall of Famer quiere buscar otros rumbos.
¿Es un adiós definitivo de WWE para The Undertaker?
En los siguientes videos, el gran Hugo Savinovich comenta la noticia y da mayores alcances.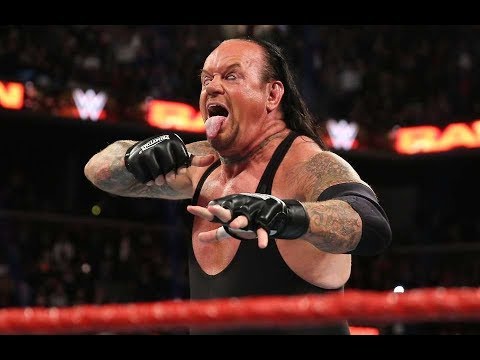 MIRA TAMBIÉN:
Royal Rumble 2018: Ronda Rousey confrontó a Charlotte Flair, Asuka y Alexa Bliss (VIDEO) https://t.co/B82vHQBz44 pic.twitter.com/KMy9aCjlqS

— Las Mil Emociones (@LasMilEmociones) 29 de enero de 2018